Annual financial statements
At Indigo Publications, we are proud of our political and financial independence. This allows us to guarantee our readers information that is independent, rigorous and of high standard. We believe we have a duty of transparency towards our readers. That is why we make a point of publishing our shareholder structure and annual financial statements on our website.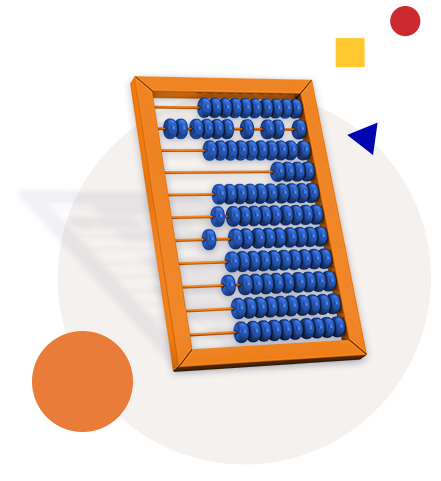 In 2009, Indigo Publications was one of the founding members of the independent online press organisation, Spiil, which recommends its members publish their annual financial statements.
Indigo Publications is a French press group founded in 1981 by independent journalist Maurice Botbol, the current chairman. His son, Quentin Botbol was appointed managing director on 1 January 2021.
Since 20 July 2020, the company's €42,803.20 capital has been held by Quentin Botbol, managing director (80%), Maurice Botbol, chairman (15.7%) and Indigo Publications employees (4.3%).
Financial accounts 2021
For its 40th year in business, Indigo Publications recorded its 19th consecutive year of growth and positive results. This strong performance has been accompanied by an ambitious recruitment drive in all departments (editorial, commercial and IT).
Turnover reached €6.64m in 2021, representing 16% growth (it was also 16% in 2020), while operating expenses increased by 20% (13% in 2020). The expense-to-revenue ratio was therefore 82%. The operating profit reached €1.23m (€1.18m in 2020).
As of 31 March 2022, Indigo Publications has a full-time workforce of 67 people, including 45 editorial staff and 22 in other departments (sales, marketing, IT, management). Twenty of these positions were created during the last year. The company also has a growing network of more than 100 freelance correspondants around the world.
This recruitment drive has enabled us to produce more informative and higher quality publications, and to expand our editorial coverage.
Since 2009, Indigo Publications has been rewarding its employees for the company's results through a profit-share plan. A payment of €258,000 was made for 2021. In addition to this plan, an employee shareholding programme has also been set up.
The first quarter of 2022 has already shown strong growth. As a result, Indigo Publications expects its turnover to increase by 15 to 20% in 2022.
Revenues and net profit 2006-2021 (in thousands of euros)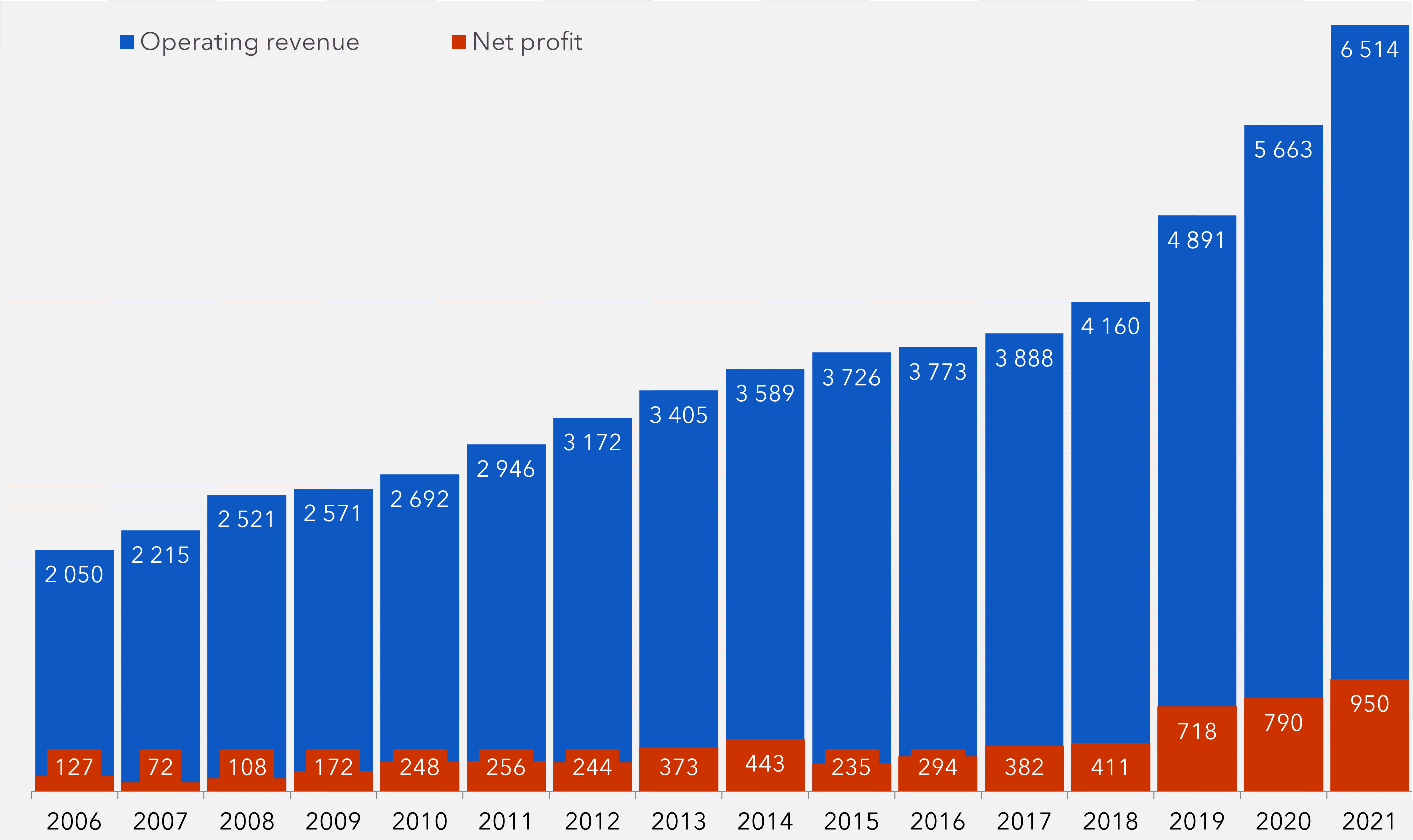 2021 profit and loss account